Looking to buy a case for your Samsung Galaxy Z Flip 3? Here are some of the best options available on the market right now.
The Samsung Galaxy Z Flip 3 remains one of the best foldable phones currently available. With its similar design to the Z Flip 4, IPX8 water resistance, 6.7-inch foldable AMOLED display, Snapdragon 888 processor, and dual 12-MP cameras, the Z Flip 3 can still hold its own against flagship smartphones on the market today.
Moreover, if you're considering upgrading to the new Z Fold 5 or Z Flip 5 smartphones later this year, it's worth keeping the Z Flip 3 as it continues to provide excellent value. However, considering the Z Flip 3 features a delicate folding glass construction, you'll want to ensure your smartphone remains protected. The best way to safeguard your device is to use a protective case with it, and in this article, we've compiled a list of the best Samsung Galaxy Z Flip 3 cases currently available.
Samsung Silicone Cover with Ring (Z Flip 3)

Best Grip

The Galaxy Z Flip3 5G Silicone Cover with Ring will also give you great protection against bumps and scratches, as well as keep your device in your hand as it holds onto one of your fingers, thanks to its metal ring.

Spigen Thin Fit Galaxy Z Flip 3 case

Editor's Choice

Spigen is one of the best brands when it comes to high-quality cases, and their offering for the Galaxy Z Flip 3 is no exception. This Thin Fit case fits perfectly onto your device, providing a snug fit while offering minimal yet effective protection.

OtterBox Thin Flex Case (Galaxy Z Flip 3)

Lifetime Warranty

The OtterBox Thin Flex case for Samsung Galaxy Z Flip 3 offers reliable protection with its two-piece design and precision construction. Rest assured, OtterBox is a trusted brand in the case market, and they back the quality of their product with a lifetime guarantee.

SUPCASE Unicorn Beetle Pro (Galaxy Z Flip 3)

Promoted Pick

In partnership with Supcase

The SUPCASE Unicorn Beetle Pro for Galaxy Z Flip 3 will add 20-foot drop protection with its multi-layered design that uses TPU and polycarbonate. It also features precise cutouts to avoid hampering the folding mechanism and buttons.

Samsung Aramid Cover (Galaxy Z Flip 3)

Great Rugged Case

The Samsung Galaxy Z Flip3 5G Aramid Cover has been designed with a slim form factor that will help to keep your device feeling thin while giving you improved grip and protection against possible accidents.

Casetify Impact Case (Galaxy Z Flip 3)

Rugged Yet Stylish

The Casetify Impact Case for Z Flip 3 combines the brand's EcoShock material with stunning designs, offering you an accessory that excels in both aesthetics and its capacity to absorb shocks caused by accidental drops and impacts.

Ringke Slim Case (Galaxy Z Flip 3)

Non-Slip Grip

The Ringke Slim Case is made of premium polycarbonate, and features a non-slip design that will provide a slim fit and heavy-duty shockproof protection for your new device. It comes in three different color variants for you to choose from.

UAG Civilian Galaxy Z Flip 3 Case

Best Value

The UAG Civilian Series Samsung Galaxy Z Flip 3 case features UAG's HyperCush technology to disperse the shock created when your phone impacts another surface. It also features a traction grip, hinge protection, and more.
Top Picks for Galaxy Z Flip 3 Cases
If you've gone through our list of the best Galaxy Z Flip 3 cases and are still unsure about which case to buy, here are some of our recommended choices.
Our top choice is Samsung's official Silicone Ring Cover. This case's silicone build protect your Galaxy Z Flip 3 from accidental drops, while the built-in ring holds onto one of your fingers preventing it from slipping away. Moreover, you have a wide selection of colors available to choose from.
If you're worried about the delicate construction of the device and are looking for a case that offers rugged protective build, our best recommendation is the Supcase Unicorn Beetle Pro cover. This case offers a TPU and polycarbonate build and comes with dual-layer protection protecting your device from up to 20ft drops.
Lastly, if you're looking for a slim case, the Spigen Thin Fit case and Ringke Slim Case are both excellent options. The Spigen case offers a lightweight slim profile, while the Ringke case comes with a QuikCatch lanyard hole allowing you to attach a lanyard for added convenience and security.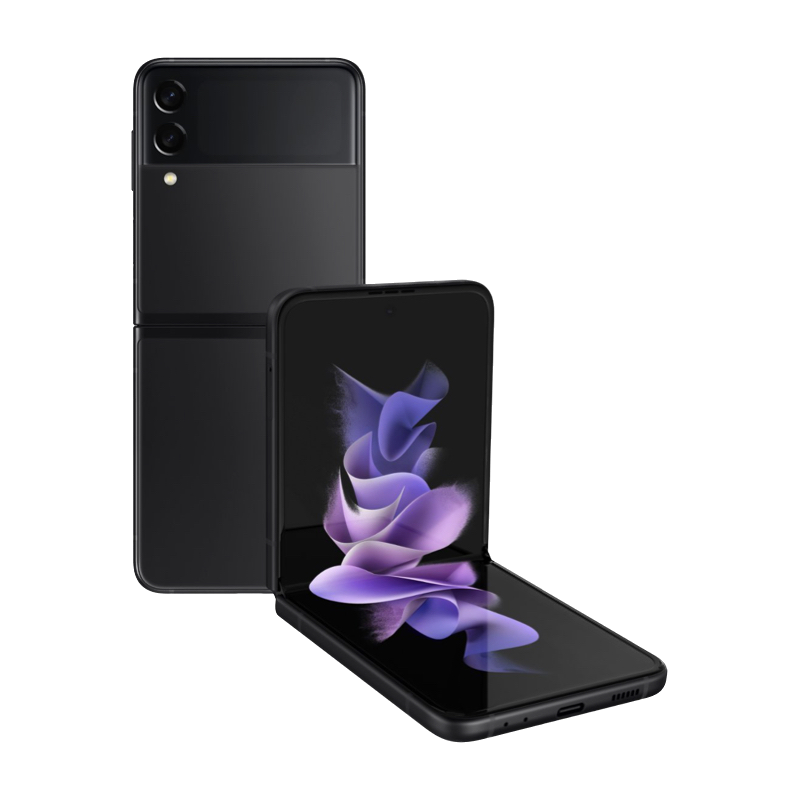 Best Budget-Friendly Foldable in 2023
Galaxy Z Flip 3 is Samsung's 2021 clamshell-style foldable. It still offers great value in 2023, with a Qualcomm Snapdragon 888 chipset, high refresh-rate foldable display, and a not-so-bank-breaking price tag.