Here are the best USB-C chargers and wireless chargers that provide fast and comfortable charging speeds to let you use your Pixel Fold for longer.
The Google Pixel Fold was announced on May 10, at the Google I/O Developers Conference. It's the first foldable smartphone from the software giant, and you should know that the device doesn't come with a power adapter. Inside the box, you'll receive only the bare essentials, including a USB-C to USB-C cable, a warranty card, a Switch adapter, manuals, and a SIM ejector pin. If you don't already have the 30W USB-C power adapter, you'll likely have to pick up a charger to juice up your new foldable in the shortest time possible.
Here, we collected some of the best USB-C chargers and wireless chargers that provide fast, and comfortable charging speeds to keep the lights on, on your new foldable.
Related: Google Pixel Fold vs Samsung Galaxy Z Fold 4: Which one should you get?
Best USB-C chargers for Google Pixel Fold
Google 30W USB-C Power Adapter

Made By Google

The original Google 30W USB-C power adapter is the only accessory that's compatible with providing up to 30W charging speeds to your compatible Google Pixel smartphones. It promises up to 50 percent charge in 30 minutes via USB-C PD (PPS).

Belkin 45W Dual USB-C Charger

Editor's Choice

Belkin's 45W Dual USB-C Wall Charger has two ports to fast charge two devices simultaneously. It features USB-C PD 3.0, GaN technology for efficient charging, PPS technology for optimum power, and delivers up to 45W via a single port or 25W + 20W via both. It can charge the S23+ from 0-50% in 27 minutes.

Spigen ArcStation Pro GaN 452

Compact & Portable

The Spigen ArcStation Pro GaN 452 offers a total of 45W power output and two USB-C ports. This AirPods Pro-sized Super Mini charger can charge iPad and iPhone at the same time. 

Anker Nano II 30W Charger

Compact Power

The Anker 30W GaN II charger has a single USB-C port and features a compact and small form factor. It can charge supported devices at up to 30W, and it easily fits in any backpack.

UGREEN Nexode Mini 45W

UGREEN's Nexode Mini offers 45W charging in a highly compact package that's priced quite fair, in our opinion. Its foldable prongs and build quality aren't second to many in the market.

Tecknet 65W 3-port charger

If you want an affordable GaN charger with multiple USB ports, the TECKNET 65W PD 3.0 GaN Charger is an excellent option. Not only it charges your S23 Ultra at max speed but also provides extra USB-C and A ports.

Anker Nano II 45W

The Anker Nano II 45W USB C Charger features GaN II technology and is a PPS Fast Compact Foldable charger. It charges the latest Samsung Galaxy devices in a safe and efficient manner at 45W. It's 34% smaller in size and doesn't compromise on power, thanks to innovative GaN II Technology.

Anker Nano II 65W

The Anker Nano II 65W charger comes with two USB-C ports and a USB-A port for convenient charging. It lets you charge multiple devices simultaneously, and the GaN II technology provides efficient and cool charging in a small form factor to be even more portable. The charger can also charge 2020 MacBook Pro 13-inch devices at max speed. 

Samsung 45W USB-C charger

The Samsung Official 45W USB-C Super Fast Charging Wall Charger is a great alternative for Google Pixel smartphones. This charger plugs into any standard wall outlet and delivers up to 3A for fast charging.

UGREEN 30W USB-C Charger

The UGREEN 30W USB-C Charger is a compact, powerful charger supporting Samsung's 25W Fast Charging standard. It features an upgraded GaN II chip, foldable plug design, and Thermal Guard technology for real-time protection. With multiple fast charging protocols, it can charge earbuds, phones, and even tablets. It has multiple safety systems for all-round security.

Baseus 30W USB-C Charger

The Baseus 30W Dual Port USB-C Charger charges up to 2 devices at once, 18W from USB-C and 12W from USB-A, and features trickle charging technology with Baseus' SuperSi chip for safe charging. Its foldable plug makes it easy to carry without taking up much space.

Amazon Basics 65W GaN Charger

Amazon Basics offers an affordable 65W GaN charger with a single USB-C port, capable of charging your Galaxy S23 Ultra at maximum speed. Additionally, its foldable plug enhances portability, making it a perfect travel companion.
Best wireless chargers for Google Pixel Fold
Google Pixel Stand (2nd gen)

Editor's Choice

The Google Pixel Stand (2nd Gen) is a fast-charging charger that is compatible with Pixel Phones and Qi-certified devices. It can wirelessly charge the latest Pixel 7 and 6 series with the same power as a wired charger and can charge hundreds of other Qi-certified devices with up to 23W of power. It has a cool and quiet design, with a nearly silent built-in fan that keeps the phone cool while charging.

Anker PowerWave II

The Anker PowerWave II is a Qi-certified fast wireless charger that offers 15W charging. It features anti-slip silicone ring so that your smartphone doesn't fall, and smart charging modes. There are two variants of the product available: Charging Pad and Charging Stand.

Anker 313 Wireless Charging Stand

The Anker 313 Wireless Charger (Stand) is a Qi-certified wireless charger that features a high-efficiency chipset that provides 10W charging for Samsung Galaxy and 5W charge for iPhones. It supports charging in landscape orientation. It is case-friendly and can charge directly through protective cases up to 5mm thick, except for magnetic and metal attachments or cards which will prevent charging.

Spigen 15W Wireless Charging pad

The Spigen 15W charging pad supports a wide variety of Qi-enabled smartphones and accessories, and it provides up to 15W charging for compatible Samsung, Google, and Sony smartphones, and up to 7.5W for supported iPhones.

Spigen 15W Qi Wireless Charger Stand

The Spigen Qi True 15W Super Fast Wireless Charger Stand is designed for Samsung Galaxy devices and offers true 15W performance with Samsung's official certified charging module. It supports 15W super-fast wireless charging for Galaxy devices like Galaxy Z Fold4, Z Flip 4, S22, and more. It is case-friendly and provides charging for cases up to 5mm thickness.

Belkin Wireless Charging Stand 15W

This Belkin Wireless Charging Stand comes with a QuickCharge 3.0 24W Charger power supply and is capable of 15W Fast Charging. It is compatible with the latest iPhones and offers interruption-free wireless charging. It has a convenient phone stand design with integrated LED lights to indicate alignment and charging status. Additionally, it allows charging in both landscape and portrait modes.

OtterBox Premium Wireless Charging Pad

The OtterBox Premium Wireless Charging Pad is a durable and simplified design charging pad that works with Apple, Samsung, Google, and other Qi wireless-enabled devices. It supports up to 10-watt wireless fast charge and starts charging upon contact with your phone, even when it's in a case. It also includes OtterBox limited lifetime warranty.

iOttie iON Wireless Duo

If you're looking for a wireless charger that is 'certified by Googl' for your Pixel device, then the iOttie iON wireless duo is a great option. It comes with a 10W stand and a 5W charging pad for Qi-compatible products.
Our Recommendation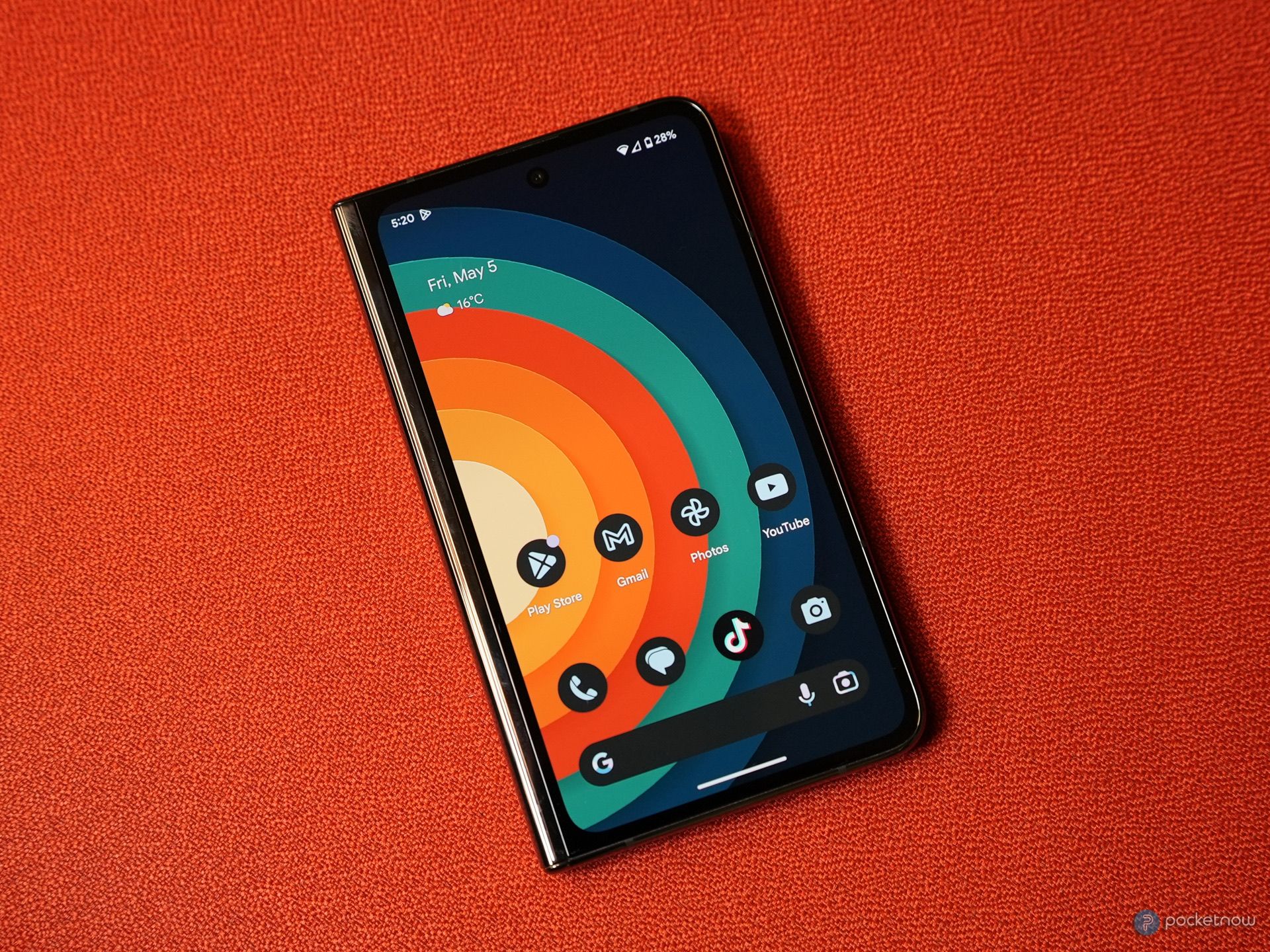 Your options are fairly limited if you're after the fastest wired and wireless charging speeds. Your only option is to go with the original Google Pixel Stand and the Google-made power adapter, which will provide up to 30W charging speeds whether you charge your Pixel Fold via a wired or wireless connection.
However, if speed isn't a major concern, there are many options available at different price points, most of which will provide comfortable speeds, up to 12W or slightly higher. The reason behind some of these accessories not providing the same 20W+ charging rate is that these aren't certified by Google; hence they'll be limited to what Google allows. Most companies do this to promote their own accessories and products. Still, the good news is that whichever charger you decide to end up with, it'll provide at least 10W charging speeds that can slowly charge your Pixel Fold throughout the day – which is especially useful for those charging at night, or while they're working from home or in the office.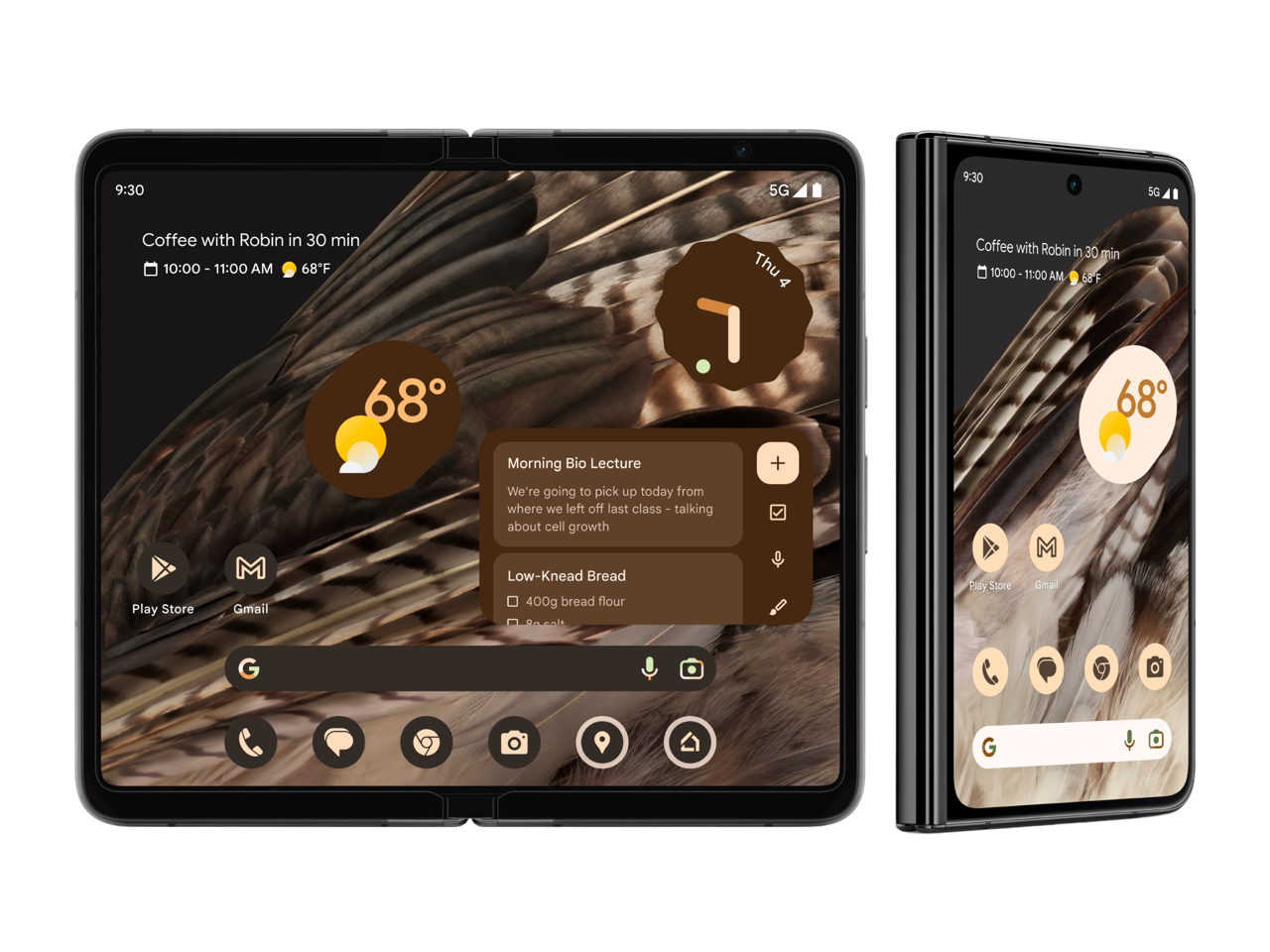 The Pixel Fold is Google's first foldable smartphone offering some of the finest hardware and software on the market. The device features a 5.8-inch cover display and a big 7.6-inch foldable display. It is powered by the Tensor G2 chipset and is backed by a 4,821 mAh battery.