Searching for a new mouse to pair with your new Mac or MacBook? Here are the best mice for Mac on the market right now.
Apple makes some of the most powerful computing devices in the world. The Cupertino giant's MacBook Air and MacBook Pro are particularly impressive, offering powerful performance in a portable package. However, when using these laptops with a desktop monitor, navigating through the interface using the laptop's trackpad can become challenging.
Related: These are the best MacBook accessories in 2023
That's where a mouse becomes essential, allowing you to control your Mac with ease. Whether you're looking for Apple's own Magic Mouse or are in search of a third-party mouse that work well with your MacBook, this guide showcases the best options currently available.
Apple Magic Mouse

Best Mouse with Gestures

Apple's Magic Mouse is a default option that most Mac users. This wireless mouse uses the same gesture-based control scheme as the MacBook trackpad that you're familiar with. Moreover, it offers long battery life and recharges through the same Lightning cable as your iPhone.

Logitech MX Master 3S for Mac

Best Mouse for Professionals

The Logitech MX Master 3S for Mac is a powerful, ergonomic mouse perfect for productivity. It features high-precision fast scrolling, UBS-C charging, and long battery life. You can customize your workflow using the Logi Options+ app and set predefined macOS and app-specific profiles.

Logitech MX Anywhere 3 for Mac

Best Value

If you're looking for a slightly cheap option in comparison to the MX Master 3S, you should consider the MX Anywhere 3 mouse for Mac. This mouse also offers support for the Logi Options+ app to customize control, fast scrolling, and also offers USB-C charging.

Logitech Lift for Mac

Best for Those With Small Hands

The Logitech Lift for Mac is a mouse that's designed to reduce hand strain. It features a "Natural Handshake Position" design for a more relaxed posture, all while providing a comfortable grip and a quiet click. This mouse, however, doesn't support the Logi Options+ app.

Macally Wireless Mouse for Mac

Simple and Reliable

If you're looking for a simple and reliable mouse that's perfect for everyday use, Macally wireless mouse is a great option. It features a traditional mouse design, has 'silent clicks,' and is powered by two AAA batteries. Macally also provides a 2-year warranty on this mouse.

Satechi M1 Wireless Mouse

Premium Aluminum Build

Satechi M1 wireless mouse for Mac offers an aluminum build and a sleek design. This mouse features a minimal design, USB-C charging, and is compact enough to be carried easily in a bag. There are five colors to choose from.

Logitech M720 Triathlon

Best for Multiple Devices

M720 Triathlon is an option worth your money if you switch between several devices and are looking to do so on a budget. With Logitech's Easy-Switch Technology, this accessory can connect to three devices and shift between them at the press of a button.

Logitech Pebble Wireless Mouse

Sleek and Slim

The Logitech Pebble Wireless Mouse is a small and affordable mouse that's perfect for everyday use. It offers a slim profile and can be packed into any bag with ease. Its silent clicks also make it perfect for use in a library, in case you visit one with your MacBook.

PEIBO Wireless Mouse for Mac

Best Budget-Friendly Option

The PEIBO Wireless Mouse for Mac is a great option for those looking for a budget-friendly mouse that still offers good performance. It's lightweight and portable, making it perfect for travel. The mouse also has auto-energy saving mode, helping in long battery life.

Apple Magic Trackpad

Mac Gestures on Your Desktop!

If you love the trackpad on your MacBook and want a similar experience on your desktop, the Apple Magic Trackpad is the perfect choice. It works flawlessly with macOS ad offers a large glass surface, gesture support, and a rechargeable battery that lasts up to a month.
Which Mouse Should You Buy for Your Mac?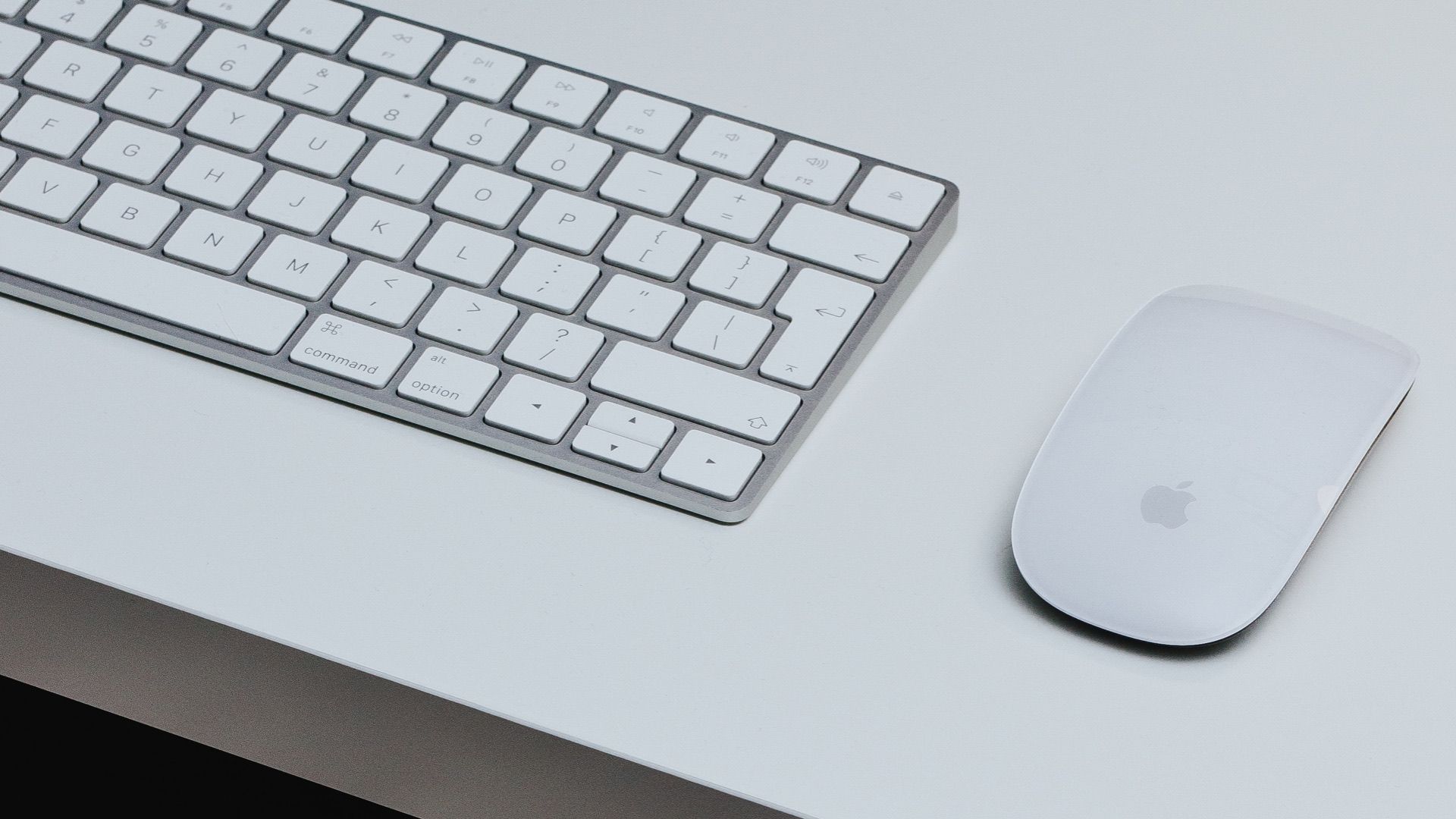 The list above comprises some of the best mice for Apple Mac and MacBook. However, if you're unsure which one to choose, here's what we recommend:
If you're used to the gestures on your MacBook, the best choice is Apple's official Magic Mouse. It has a unique design with a multi-touch surface that allows you to perform macOS gestures like three-finger app swiping and two-finger document scrolling. The mouse is easily rechargeable through the Lightning port, although some may question its design. For a larger surface area and a force touch experience similar to your MacBook's trackpad, you can opt for the Apple Magic Trackpad.
If you're looking for a third-party option, Logitech offers a number of mice that are compatible with Macs. If you frequently switch between full-screen apps, require customized buttons for specific app features, and desire an ergonomic design, the MX Master 3S for Mac mouse is the best option out there. If you prioritize a comfortable design, the Logitech Lift for Mac is an excellent choice. On the other hand, if you're seeking a mouse that offers a balance between features and price, the MX Anywhere 3 for Mac mouse is a good option.
Lastly, if you're looking for an affordable mouse for your Mac, consider the Macally Wireless Bluetooth Mouse. It has a traditional mouse design, 'silent clicks,' and comes with up to a two-year warranty. Another affordable option is the PEIBO Wireless Mouse for Mac, which is lightweight and portable, making it perfect for travel. It also has an auto-energy saving mode to prolong battery life.
MacBook Air M2

The latest MacBook Air is powered by the M2 Apple Silicon, offering even better performance than the M1 series of chips. It comes with an all-new design similar to the new MacBook Pro models, fast internal memory, excellent battery life, and an Apple M2 chipset that provides all the performance you need for multitasking, editing, and working on-the-go. 

14.2-inch MacBook Pro (2023)

The latest 14.2-inch MacBook Pro (2023) comes with the new M2 Pro or M2 Max-powered chips. The machine boasts up to a 12-core CPU, up to 38-core GPU, up to 96G of unified memory, and 8TB of storage. It's one of the most powerful laptops on the market in 2023 and one of the best devices for professionals and power users. 

Mac mini with M2

This variant of the Mac mini features the M2 chipset, which is an 8-core CPU with four high-performance and four high-efficiency cores. It also features a 10-core GPU, up to 24GB of RAM with 100GB/s of bandwidth, and a 16-core Neural Engine.